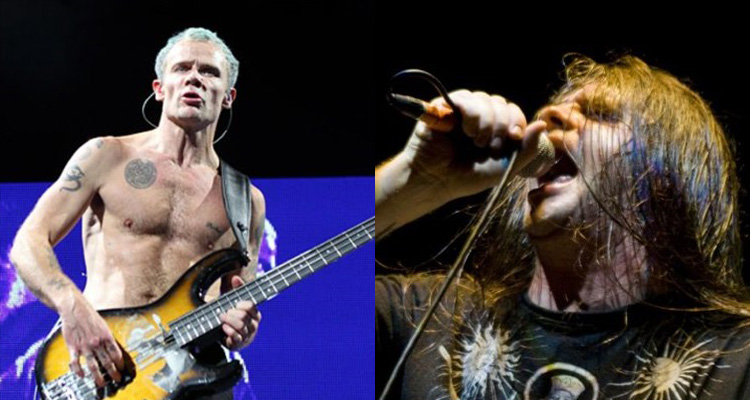 Red Hot Chili Peppers bassist Flea has just now discovered legendary death outfit Cannibal Corpse.
He announce his discovery in a series of tweets where he asked his fans to suggest him some Cannibal Corpse albums, and eventually ending up for 1992's Tomb Of The Mutilated.
Cannibal Corpse are currently working on follow-up to 2017's Red Before Black.
Red Before Black was recorded at Mana Recording Studios in Saint Petersburg, Florida with producer/engineer Erik Rutan (Soilent Green, Belphegor, Hate Eternal), who previously worked with CANNIBAL CORPSE on 2006's Kill, 2009's Evisceration Plague and 2012's Torture.
Source: Metal Addicts